Apartment Grimentz– 4 bedroom – Les Rahâs
Rahâs Phase 2
Property ID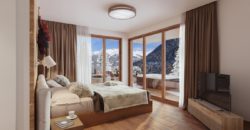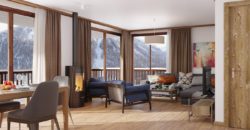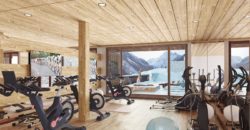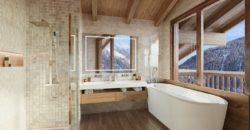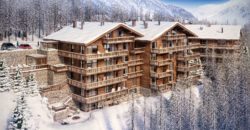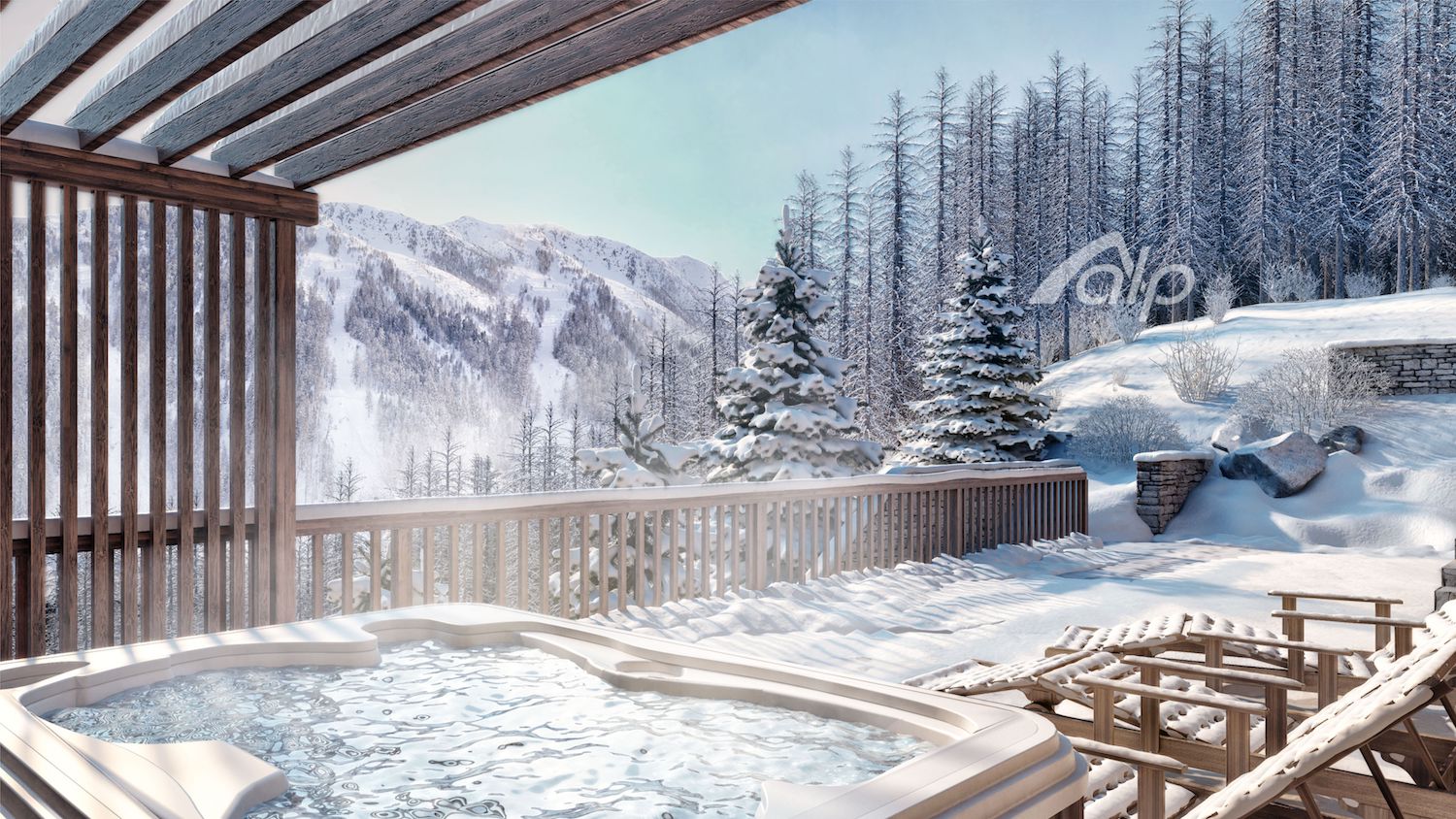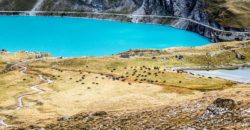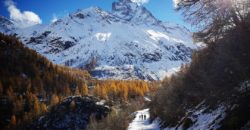 Description
Les Rahâs Phase 2 – A Swiss Mountain Development for Vacation Living
Unique design in jacuzzi terraces
Large feature windows which bring nature closer to you and ensure full benefits of a light environment
Spacious concept-designed apartments ideal for Winter and Summer vacation living,
Added lifestyle including fitness/wellness, kids play room, wine and entertainment cellar (carnotzet)
Full second residence status in Switzerland with a dedicated management and rental company, sales available to non Swiss-residents
Existing apartment rental programme – Les Rahâs phase 1 rated at 9.6/10 after 3 years of receiving guests
Les Rahâs Phase 2
Alpine Lifestyle Partners (ALP) are proud to announce the launch of phase 2 of the successful Les Rahâs resort development in the snow-sure resort of Grimentz (Valais).
Les Rahâs, is in one of the most beautiful and sought after locations in the Alps, close to the Grimentz and Zinal ski lifts and is designed specifically with mountain living in mind. For skiing, biking or just feeling close to mountain nature; Les Rahâs will cater for every need of a second home owner seeking professional rental and management.
20 years of experience in contemporary mountain living help create unique features
Conceptually, Les Rahâs is designed for clients wishing to have full ownership of a mountain apartment, but to also have rental management via a professional rental agency dedicated to their property (Mrs Miggins). The development has been driven by 20 years of experience in developing mountain homes for vacations and second home ownership.
Les Rahâs has been concept-designed to ensure that features are included at a design phase rather than added as afterthought. This includes unique features such as jacuzzi terraces; ceiling-height windows allowing the wonderful alpine mountain quality light to flood in, ensuring a feeling close to nature and a relaxing and recharging atmosphere. Comfort is paramount at Les Rahas from walk-in rain-maker showers to spacious living dimensions to accommodate all the family and guests you wish.
Within the building, a number of features have been added to make every stay, be it short or long, a real pleasure! A mountain-sports designed wellness & fitness has been conceived with a view to training and preparation for those who ski and bike or for simply chilling and relaxing afterwards. A local favourite, the wine cellar 'carnotzet' is tucked in the basement for welcoming friends with the local wines, cheeses and charcuterie; the kids are taken care of with a play room and the Mrs Miggins reception area will be there to help service your every need.
Teaming up with expert mountain interior designers
For Les Rahâs development, ALP have partnered with the highly reputable interior design and architecture practice Laughland Jones (LJ), multi award winners who can hand-hold the clients right through to furnishing of the apartments.
Laughland Jones are industry recognised, winning various awards including the global 'Best Ski Chalet' award at the International Hotel and Property Awards in 2016, and 'World's Best Ski Chalet' in the World Ski Awards for 4 years running.
Apartments can benefit from the design process of LJ and the option is available for all apartments applying their interior design know-how, style and expertise. Their experience in the Alps make them ideal design partners to be sensitive to the geographic location, sources of materials and environmental influences.
LJ will help ensure that Les Rahas provides the ultimate mountain living experience whilst incorporating contemporary design and comforts yet remaining sympathetic to local heritage. All in all, you will be brought into the alpine lifestyle to allow you and your family to experience the best of mountain living today.
Dedicated rental agency – 'by Mrs Miggins'
Mrs Miggins is a fundamental element in the success of Les Rahâs, enabling a quality rental service as well as a 'super concierge' service for owners. Mrs Miggins luxury chalet services was established in 2004 and provides a unique and high level of service; increasingly expected by owners, clients and tourism professionals.
A range of resort services are provided to ensure that every stay at Chalets Les Rahâs is memorable and leaves one wanting to return. Mrs Miggins, who is highly experienced in mountain resort vacations, is constantly innovating to bring new experiences to its guests; like 'Bike and Chill', 'Summer Camp Fun' and 'Romantic Escape' packages.
Mrs Miggins has now catered to clients originating from 28 different countries and is currently ranked 9.6/10 after 3 years of operations.
Below are some of the comments from visitors to Les Rahâs phase 1:
A brilliant stay in a lovely mountain village
A beautifully appointed apartment finished to a high standard, it was very well equipped and felt like a
real home from home. Gorgeous views. It was 150m from the ski lifts. We had a hot tub which was
much appreciated after a days skiing as was the sauna available to all apartments. The ski room was well
equipped.
Mary from France
Apartment is super nice; very well equipped; nice and comfy beds; very good sauna in the building – and
then the whirlpool outside. Good ski room. Building close to the slopes.
Peter, Switzerland
Fantastic from start to finish, very relaxed in all ways.
From the art on the wall to the antique flooring to flat screen with over size shower head, nothing was a
missing from our daily routines back home.. location the best. I don't normally say this but in the words
of a famous Austrian WE WILL BE BACK
Carl from UK
Beautiful apartment, spacious and comfortable, very well equipped, with a wonderful welcome and service
throughout the week. Very well located and close to the ski slopes. Really loved our stay!
Katja from Switzerland
Find the best properties for sale in Grimentz in Aplifestyle.com