Mrs Miggins is proud to present the new project in Champéry – Portes du Soleil- developped by Alpine Lifestyle Partners and Cp3 : Le Montagnier by Mrs Miggins.
Le Montagnier by Mrs Miggins will offer 25 spacious apartments available in secondary residence and for international buyers and investors, created and finished to high Swiss standards by an awardwinning local architect practice CP Architecture.
All apartments boast stunning and direct panoramic views of Les Dents du Midi mountain peaks and waterfalls, large balconies and terraces, many with private hot-tubs.
Le Montagnier by Mrs Miggins offers a Spa, oenotèque wine and private dining club, full concierge and hotel-style services, apartment management and rental.
Le Montagnier by Mrs Miggins, features
Not only is Le Montagnier by Mrs Miggins built to the highestspecifications; there are added features
to complete the offer, including:
A spa and wellbeing zone – wet and dry areas for spa, treatments, yoga or relaxation
• An oenotèque wine and private dining club to enable you to host private evenings or share a glass with your neighbours or guests
• A ski and boot room with direct access to the high street and bus services
• A Reception and management office
• Underground parking with special bike storage facilities
• A games and children's play zone
• Building security systems
• High speed wifi and cable access and Latest films in HD and direct television and entertainment services.
• Full laundry
Whether you are an owner or a guest, you will appreciate the exceptional facilities on offer.
Le Montagnier by Mrs Miggins, services on site and management
Le Montagnier by Mrs Miggins has an extensive offer with hotel-style and concierge services operated by Mrs Miggins –2017 Luxury Travel Guide Award for Service Excellence-.
Whether you are using the apartment yourself or you choose to rent out through Mrs Miggins all these services are available to ensure that every minute spent at Le Montagnier is pure pleasure and relaxation.
Mrs Miggins ensures that your apartment is prepared for your arrival as owner or for your rental guests -ski pass delivery, ski hire, swiss menus delivery, massages etc.-
Furthermore, if you rent out your property, Mrs Miggins, which has been operating for the past ten years, will enable access to over 40 quality travel companies across the world, maximizing your rental revenues.
Engaging Mrs Miggins Services brings you the following benefits:
• A personalized rental program to maximize the rental
revenue plan of your apartment
• Conciergerie and hotel
More info on : Mrs Miggins website or via email info@miggins.ch
Le Montagnier by Mrs Miggins, prices
– Studio from CHF 400'000
– 1 bedroom apartment from CHF 660'000
– 2 bedroom apartment from CHF 750'000
– 3 bedroom apartment from CHF 1'360'000
-5 bedroom apartment from CHF 2'645'000

Le Montagnier by Mrs Miggins, présentation
Mrs Miggins est fière de vous présenter le nouveau projet à Champéry – Portes du Soleil- développé par Alpine Lifestyle Partners et Cp3 : Le Montagnier by Mrs Miggins.
25 appartements en vente en résidence secondaire et disponibles à la clientèle internationale ; conception et finitions aux normes suisses les plus élevées par un architecte local primé – CP Architecture (www.cp3.ch).
Tous les appartements ont des vues panoramiques directes sur les sommets des Dents du Midi. Profitez des grands balcons et terrasses dont certains avec jacuzzis.
Le Montagnier by Mrs Miggins vous propose Spa, oenothèque, et dining club privé, services de conciergerie et hôteliers, gestion et location d'appartements.
Le Montagnier by Mrs Miggins, infrastuctures
Le Montagnier by Mrs Miggins n'est pas uniquement construit selon les plus hautes spécifications de l'immobilier à Champery, il offre également des infrastructures à valeur ajoutée:
• Un spa et une zone de bien-être – saunas secs et humides, soins, yoga ou relaxation
• Une oenothèque et un dining club privé où vous pourrez organiser vos soirées privées ou prendre un verre avec vos voisins ou invités
• Local pour skis et chaussures de ski avec accès direct à la rue principale et aux services de bus
• Réception et bureau de la société de gestion
• Parking sous-terrain avec local spécial pour les vélos
• Salle et zone de jeux pour les enfants
• Systèmes de sécurité du bâtiment
• Accès câblé et wifi grande vitesse, services directs de divertissement TV et films en HD
• Service de blanchisserie
Que vous soyez propriétaire ou locataire, vous ne manquerez pas d'apprécier les infrastructures exceptionnelles qui vous sont proposées.
Le Montagnier by Mrs Miggins, services hôteliers et management
Services hôteliers et conciergerie assurés par la société de gestion Mrs Miggins.
Le Montagnier by Mrs Miggins offre des services de conciergerie et une gamme complète de services hôteliers sur place.
Que vous utilisiez l'appartement vous-même ou que vous décidiez de le louer par l'intermédiaire de la société de gestion Mrs Miggins (récompensée d'un Award pour l'excellence de son service par le Luxury Travel Guide en Suisse en 2017), ces prestations sont disponibles sur place afin que chaque minute passée au Montagnier soit synonyme de pur plaisir et de détente.
En effet, en tant que propriétaire, Mrs Miggins s'assure que votre appartement soit prêt pour vous accueillir – réservations de skis, de forfaits, de massages, de restaurants etc.- , vos locataires bénéficieront de pareils services, afin qu'ils soient parfaitement accueillis, conseillés et guidés durant leurs séjours. Site de Mrs Miggins
S'engager avec Mrs Miggins Services, c'est bénéficier des privilèges suivants :
• Programme de location sur mesure pour maximiser vos revenus locatifs
• Services hôteliers et de conciergerie sur place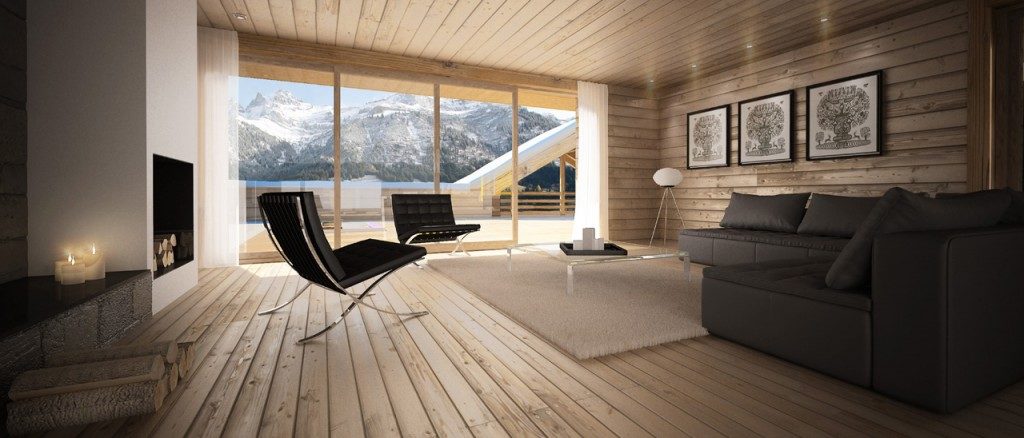 Le Montagnier by Mrs Miggins, prix
– Studio à partir de CHF 400'000
– Appartement 1 chambre à partir de CHF 660'000
– Appartement 2 chambres à partir de CHF 750'000
– Appartement 3 chambres à partir de CHF 1'360'000
– Appartement 5 chambres à partir de CHF 2'645'000