Les Rahâs 2 Bed 2nd Floor Apartment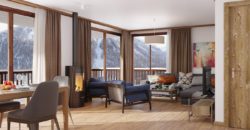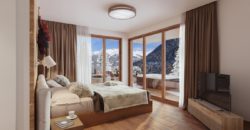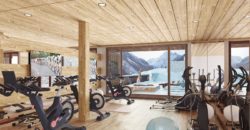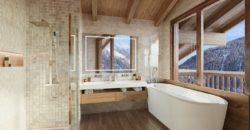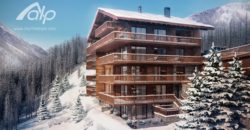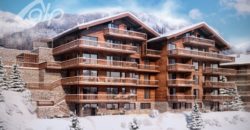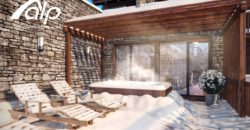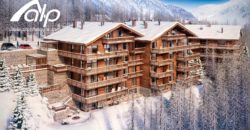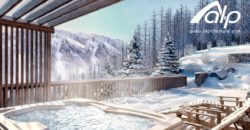 Description
Chalet Les Rahâs by Mrs Miggins Phase 2 – An unique mountain apartment offering – Purchase in one the World's top 10 ski resorts –
Alpine Lifestyle Partners are delighted to be able to release a new phase of the popular Les Rahâs development!
Geographical situation:
With support from the Canton of Valais, Les Rahâs is considered by many an unique ski resort development in the region providing a perfect combination of ownership and rental options via award winning super concierge Mrs Miggins. Close to the Grimentz-Zinal Telecabine, with uninterrupted panoramic views of this 3000m resort, the apartments are designed to give owners and guests a feeling of close to nature, while having all amenities close by.
Les Rahâs phase two, will offer 12 luxury apartments ranging from studios to 5 bedroom apartments. An evolution of the successful Les Rahâs project, which has proven popular with owners and has an excellent option for those wishing to rent or simply have a full concierge service. Mrs Miggins chalet management concept is loved by owners and is currently rated at 9.7/10 by booking.com by renters after two years of operation.
Les Rahâs – Many features to the development:
New features for this development include a spa/wellness centre, a carnotzet (private dining room) so owners and guest can host in the tradition Valais style and many apartments with unique jacuzzi terrasse design – made for enjoying the magnificent surroundings of this magnificent resort.
There are also panoramic mountain views, light and comfortable alpine living giving a close to nature feeling and super concierge services by Mrs Miggins.
We are also delighted to have Laughland Jones for interior design to keep refining this great product.
For photos, please do not hesitate to request HD photos of the finished apartment in phase 1 and please find here CGI of phase 2.
This 2 bedroom apartment in phase 2 of Les Rahâs will offer :
90m2 of habitable space
30m2 of sunny balcony facing the mountain
3m2 of private cellar
2 bedrooms
2 bathrooms
Floor: 2
Possibility of special equipment and furniture (details on demand).
Internal parking CHF49,000 park spaces, CHF20,000 external
Plans available upon request.
Discover all our apartment for sale in Grimentz.